Flavio Cardellicchio 
Expert en marketing relationnel numérique – candidat Ph.D. UQAM en muséologie, médiation et patrimoine
« J'aime les défis, l'esprit d'équipe et la mise en pratique de ce que j'idéalise ». Pour Imagine 360°, Flavio représente le génie de la lampe: concepteur et développeur multimédia, il imagine, gère et réalise de nombreux projets numériques d'envergure. Il nourris une passion effrénée et une expérience consolidée dans la mise en valeur de sites patrimoniaux à travers les nouvelles technologies de l'information et de la communication. Sa recherche doctorale porte sur l'exploitation des technologies immersives, telles que la réalité virtuelle, augmentée et mixte dans un contexte de conservation et valorisation numérique de l'objet patrimonial muséal et de l'espace dans lequel il est inscrit.
Daniel Grozdanov 
Directeur Exécutif, Biophysicien B.Sc, Photographe et Vidéographe, Spécialiste 360
Après avoir obtenu son diplôme en Physique, Daniel parcours le monde et tombe en amour de la photographie. Sa passion pour l'art et le désir de capturer en images les lieux qu'il visite le conduit à explorer le domaine de la photographie 360. Après son retour à Montréal, il fonde Shop360, aujourd'hui devenu Imagine360; le reste est histoire. Lorsqu'il n'est pas en train de fixer un moment avec sa caméra, il aime jouer et enregistrer la musique et explorer les univers de la réalité virtuelle.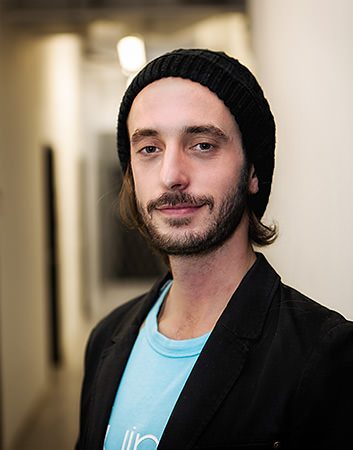 Wael Chanab 
Co-Fondateur, VR Vidéo 360, Recherche et Développement, VFX, Operateur de Drone
Driven to create what always seemed impossible, Waël enjoys tackling the most challenging questions in areas that he is passionate about. With a background in physics, philosophy and multidisciplinary science, he is able to adapt well to the most up-to-date technologies. He believes that to really understand something, you need to explore it in it's utmost potential.
Gabrielle Bonneville 
International Business Developer
Communications degree, trilingual and a career at the United Nations. Gabrielle is our international agent, grasping concepts of virtual tours and acquiring information from the tourism industry in different countries. She is Imagine360's interpreter and an agent that enables Imagine360 to reach far beyond Canada. She has been invaluable at communicating to the tourist industries from upcoming nations such as Morocco, Europe and Arabic Nations such as Palestine, Egypt and Israel.
David Côté 
Business Development + Communications
Charismatic with an infectious smile, David is friendly and approachable. David's curious nature has enabled him to travel the world and create life lasting experiences! A big picture kinda guy, he's able to put things in perspective. When he isn't sharing the latest news in Tech, he's in the kitchen creating magic or climbing walls and mountains. Creative and always ready to explore new ideas, there's never a dull moment with David around. So go ahead, send him a message.
.
Jhota Gomez 
Chief Post-Production + Mapping
After finishing masters on video editing, he felt in love on Visual Art and live performances. With time he became an influence in the Visual Art scene around Montreal, creating Artonik Media, a company involved in design, media, video, audio, and event solutions. After meeting IMAGINE360l he became part of their collective team as a Post-Production team lead sharing knowledge in projection mapping, and developing new projects involving immersive experiences.
.

Timely Service
We pride ourselves on our quick and efficient service. Once the project is done, it takes only hours to deliver it straight to you.

Novel Ideas
Creative and fresh. We focus our energy into designing the most innovative virtual experiences.

Mobile Support
Our platforms are compatible with all the different mobile markets and technologies.

Adaptable Services
You tell us what you want. All of our services are completely adaptable to your specifications.
Don't Be Shy. Get In Touch.
If you are interested in working together, send us an inquiry and we will get back to you as soon as we can!