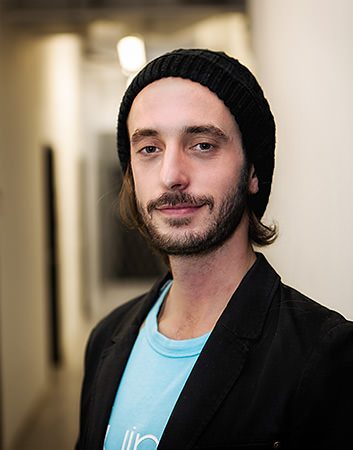 Wael Chanab 
Co-Fondateur, VR Vidéo 360, Recherche et Développement, VFX, Operateur de Drone
Driven to create what always seemed impossible, Waël enjoys tackling the most challenging questions in areas that he is passionate about. With a background in physics, philosophy and multidisciplinary science, he is able to adapt well to the most up-to-date technologies. He believes that to really understand something, you need to explore it in it's utmost potential.
Daniel Grozdanov 
Directeur Exécutif, Biophysicien B.Sc, Photographe et Vidéographe, Spécialiste 360
Après avoir obtenu son diplôme en Physique, Daniel parcours le monde et tombe en amour de la photographie. Sa passion pour l'art et le désir de capturer en images les lieux qu'il visite le conduit à explorer le domaine de la photographie 360. Après son retour à Montréal, il fonde Shop360, aujourd'hui devenu Imagine360; le reste est histoire. Lorsqu'il n'est pas en train de fixer un moment avec sa caméra, il aime jouer et enregistrer la musique et explorer les univers de la réalité virtuelle.

Timely Service
We pride ourselves on our quick and efficient service. Once the project is done, it takes only hours to deliver it straight to you.

Novel Ideas
Creative and fresh. We focus our energy into designing the most innovative virtual experiences.

Mobile Support
Our platforms are compatible with all the different mobile markets and technologies.

Adaptable Services
You tell us what you want. All of our services are completely adaptable to your specifications.
Don't Be Shy. Get In Touch.
If you are interested in working together, send us an inquiry and we will get back to you as soon as we can!