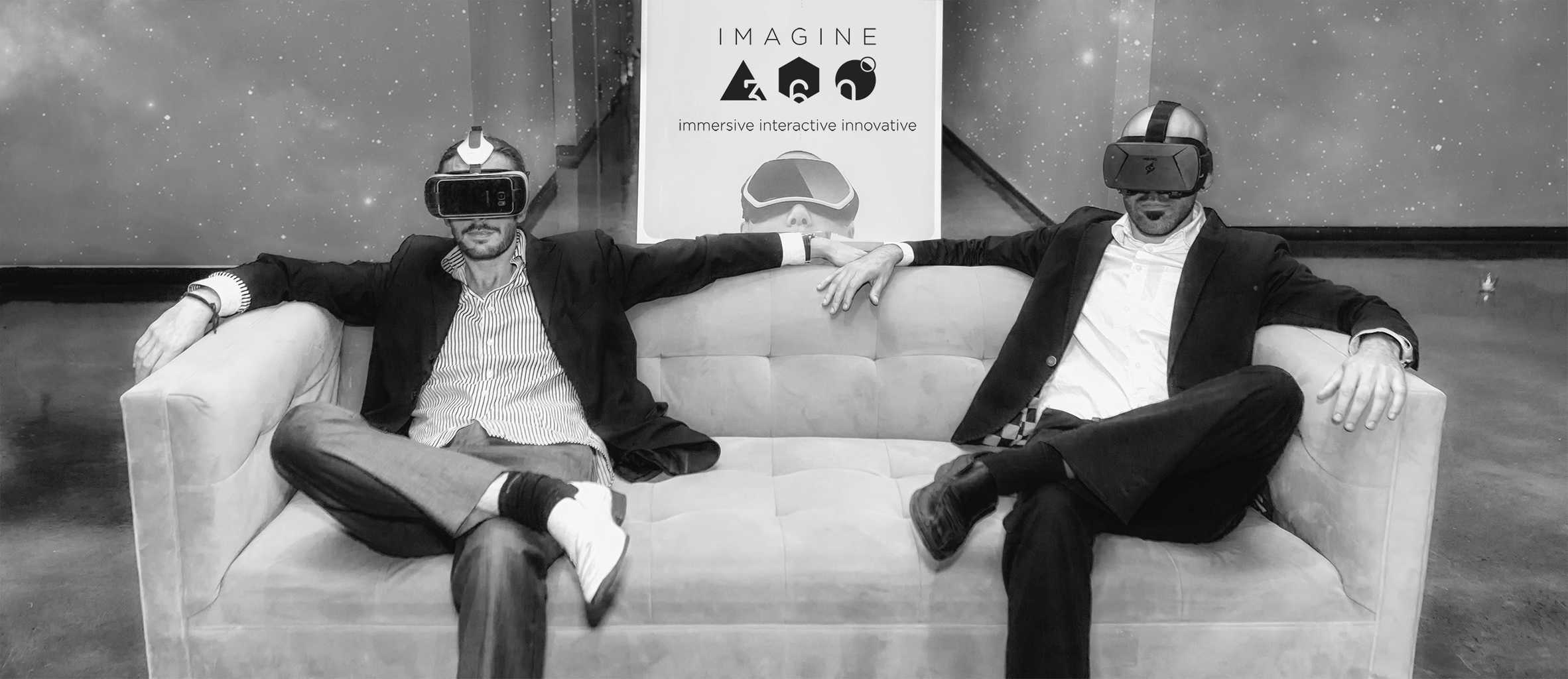 Based in Montreal, we are worldwide leaders in Virtual Tours, Virtual Reality and 360 Videos. We are a multimedia organization creating the highest quality, most immersive and interactive experiences to capture and captivate your audience. Our work is unique to the market here in Quebec and abroad. We want to spread our technological knowledge and services in the media and advertisement domains over all continents.
We believe in a smart society that respects, preserves and promotes its cultural heritage sites and environment to leave memories and experiences for future generations. Through our projects and technologies we aim to preserve and immortalize the history and culture of a place or event. 
We exist to achieve all this and more!
-Imagine360 Team                
Flavio Cardellicchio 
Expert in digital relational marketing, Ph.D. candidate UQAM in museology, mediation, and cultural heritage
«I love challenges, team spirit and applying my strategies ». At Imagine360°, Flavio is our genie in a bottle: a designer and multimedia developer, he imagines, manages and produces a number of digital projects. CEO and Founder at the Nomads of Time Group & administrator of ArchaeoTourism2012, he has a passion for, as well as experience in digitally preserving cultural heritage sites through the latest emerging technologies. His Ph.D. research involves the use of VR technologies applied for cultural heritage conservation and promotion. His studies in Heritage and Tourism (CAS) and business management give him the keys to analyzing, building and overseeing any type of project.
Daniel Grozdanov 
Chief Executive Officer, Biophysics B.Sc, Photographer & Videographer, 360 Specialist
After finishing his degree in physics, Daniel went on to travel the world and fell in love with photography. His passion for the art and the desire to capture the places he visited led him to 360 degree photography. After returning to Montreal, he founded Shop360 which evolved into Imagine360 and the rest is history. When he isn't capturing a moment with his camera, he loves to play and record music and explore virtual reality universes.
Waël Chanab 
Co-founder, President & Chief Technology Officer, 360° VR Video R&D, VFX, Drone operator
Driven to create what always seemed impossible, Waël enjoys tackling the most challenging questions in areas that he is passionate about. With a background in physics, philosophy, and multidisciplinary science, he is able to adapt well to the most up-to-date technologies. He believes that to really understand something, you need to explore it in its utmost potential.
Gabrielle Bonneville 
International Business Developer
Communications degree, trilingual and a career at the United Nations. Gabrielle is our international agent, grasping concepts of virtual tours and acquiring information from the tourism industry in different countries. She is Imagine360's interpreter and an agent that enables Imagine360 to reach far beyond Canada. She has been invaluable at communicating to the tourist industries from upcoming nations such as Morocco, Europe and Arabic Nations such as Palestine, Egypt and Israel.
David Côté 
Business Development + Communications
Charismatic with an infectious smile, David is friendly and approachable. David's curious nature has enabled him to travel the world and create life lasting experiences! A big picture kinda guy, he's able to put things in perspective. When he isn't sharing the latest news in Tech, he's in the kitchen creating magic or climbing walls and mountains. Creative and always ready to explore new ideas, there's never a dull moment with David around. So go ahead, send him a message.
Jhota Gomez 
Chief Post-Production + Mapping
After finishing masters on video editing, he felt in love on Visual Art and live performances. With time he became an influence in the Visual Art scene around Montreal, creating Artonik Media, a company involved in design, media, video, audio, and event solutions. After meeting IMAGINE360 he became part of their collective team as a Post-Production team lead sharing knowledge in projection mapping, and developing new projects involving immersive experiences.

Timely Service
We pride ourselves on our quick and efficient service. Once the project is done, it takes only hours to deliver it straight to you.

Novel Ideas
Creative and fresh. We focus our energy into designing the most innovative virtual experiences.

Mobile Support
Our platforms are compatible with all the different mobile markets and technologies.

Adaptable Services
You tell us what you want. All of our services are completely adaptable to your specifications.
Don't Be Shy. Get In Touch.
If you are interested in working together, send us an inquiry and we will get back to you as soon as we can!